Home
>
Tent Rentals
> Emergency Response Shelter Rental
Emergency Response Shelter Rental:
Pin It
Call Camelot at 781-246-0101
Our tent experts will guide you through the different tent options to the perfect solution for your emergency shelter.
Our experienced installation team will install your commercial grade emergency shelter without the need for any assistance from your employees so they can focus on the rest of the project.
White high-quality tents available in many sizes and lengths to give your workers protection from the elements while allowing for social distancing.
Reserve your emergency tent now - do not be left out - tents are available for every budget.
Heat can be added to your shelter to keep you warm during the colder weather.
Emergency Shelters
CAN
be installed without staking. If you have a parking lot, driveway, patio, or other non-stakeable surface, weights can be used to secure the shelter.
For example, our 20x20 late-model designed shelters have only four legs. This gives these shelters a lot more versatility for placement, with the ability to span obstacles.
EVERY
shelter needs to be adequately tied down so wind will not move it.
Emergency Shelter (Tent) Uses:
When your building is not large enough to fit testing or triage areas, add an emergency shelter to expand outdoors onto a deck, patio, or parking lot.
Emergency Shelters are also used for food service areas to protect personnel safely outside during Covid.
Essential company tents: Keep your employees healthy. Test employees outside your building even in the rain by taking their temperature in the parking lot under a tent. Those with suspected fever can be directed to quarantine in place for 14 days.
The shelter can also be used as a registration area. Before entering a building, guests can fill out forms without being exposed to the weather or exposing your employees.
Need temporary storage? When you have to clear an area out, move everything under a shelter - it will be readily available on site when you need it. Are extra supplies in the way? They can be moved out and under an emergency tent. Store everything on pallets to keep it off the ground and dry - or have us install a floor for storage protection.
Set up a temporary work area under an emergency shelter to take care of special projects.
Restaurant Dining Tent:
Use social distancing inside and outside of your restaurant. Bring unused tables and seating outdoors to the parking lot or other open area to double or triple your available social distanced eating area. Tents can be walled and heated during the colder seasons for guest comfort.
School Classroom and Lunch Tents:
Get your students outside in the fresh air even on rainy days. Tents can be set up on campus parking lots, grass areas and playing fields. Long term rental tents are available, or choose the purchase option. We will install and remove the tents for you whether you buy or rent. Contact us now to get a quote on tents for your school system.
Tents can also be set up for Covid testing. Your students can get temperature checks and get swabbed prior to entering the building.
Buy a 10' x 10' Pop Up Tent: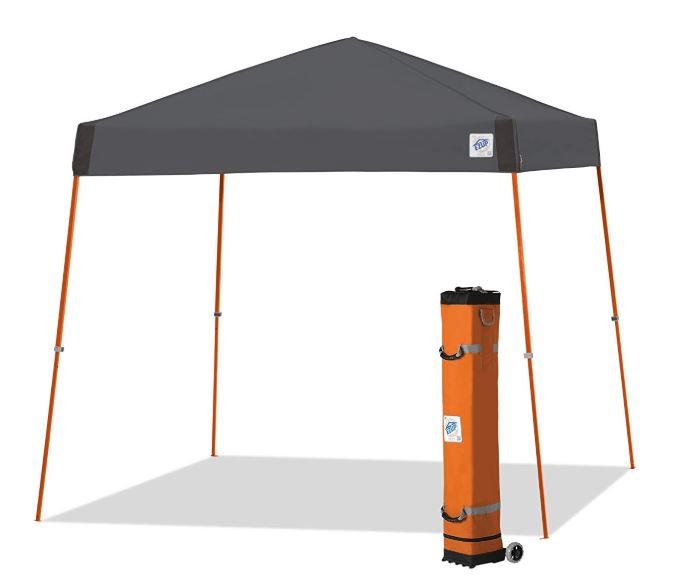 We now SELL and RENT EZ Up pop up Tents !! Buy an EZ Up Tent - We can ship anywhere in the USA and deliver locally.
Email
us .
To secure your emergency shelter now...call 781-246-0101
Other Emergency Rental Items:
Barricades for pedestrian safety and social distancing
Barricades Link

Crowd Control Barricades
Stanchions & Rope for social distancing and blocking off areas
Stanchions Link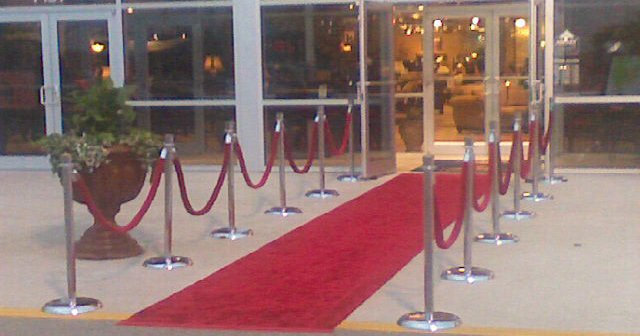 Stanchions & Rope
PVC Fence for pedestrian safety and social distancing
Fence Link

Fences
Easels to direct people and for information signs
Easel Link

Easels
Outdoor Sidewalk Signs to direct people and for information
Sidewalk Sign Link

Sidewalk Signs
Pipe & Drape to create private medical or interview areas in a lobby
or other large space
Pipe & Drape Link

Pipe & Drape